Hello everyone :)
Today we are honored to have a great recipe form
Laura!
She is an amazing blogger from England and besides literature she loves cooking!
She also takes amazing photos and looks gorgeous!(sorry I couldn't resist saying that..)
Her blog,
Kitsunetsuki
is totally awesome and and you can learn umpteen things.
so here's her delicious recipe :
Lemon & Almond Halo Cake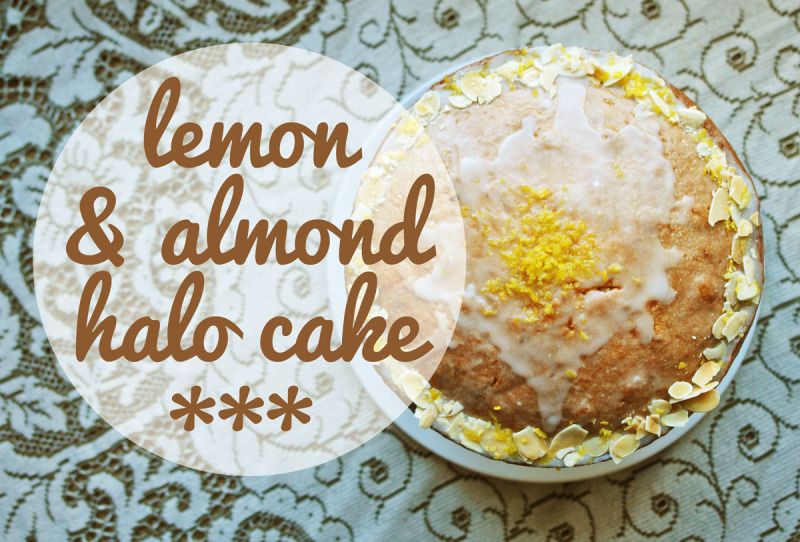 Hello! I'm Laura and I blog about food, books, art and life over at
Kitsunetsuki
. Today I'm sharing with you a recipe for a lovely moist lemon cake with an optional splash of almond! We've had a bit of a cake overload in the new house; it seems like every time I bake one my housemate Sophie brings home a batch from the shop she works at. I'm not complaining though, it's becoming a nice tradition to always have a slice or two in the fridge for moments of need! For this recipe you'll just need a cake tin and the basics. The almond elements can easily be missed out if you have allergies or aren't a fan--I tend to add them because I think all cakes are yummier with almonds!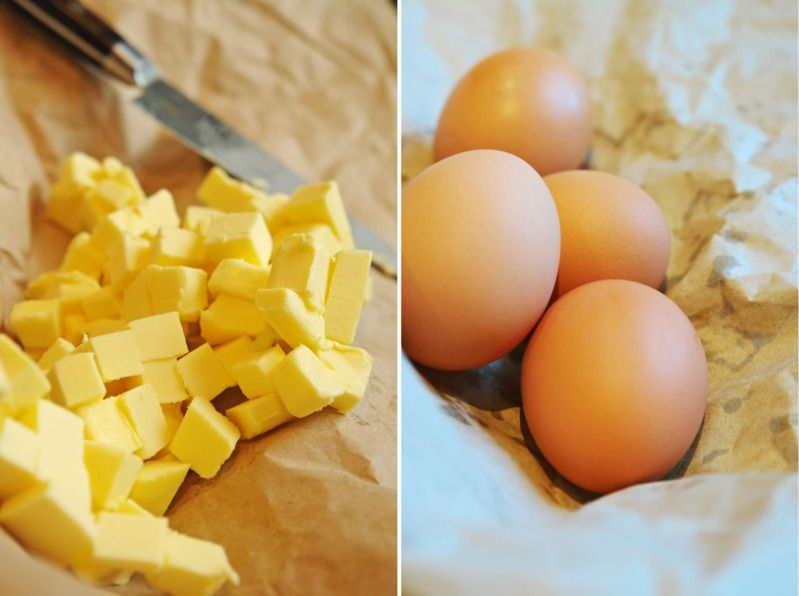 You will need:
250g soft unsalted butter,
300g caster sugar,
250g self-raising flour,
4 eggs,
2 lemons,
almond essence or flavouring,
baking powder,
a handful of almonds,
100g icing sugar.
1.
Preheat the oven to 180
°C
(160
°C
fan).
2. Beat the softened butter and 250g of the caster sugar together until creamy looking--if, like me, you're unlucky and don't have a machine mixer, it can help to cut the butter into small cubes and 'smoosh' the mixture against the side of the bowl!
3. Beat in the four eggs one at a time.
4. Add all the flour and 1 tsp baking powder, and mix.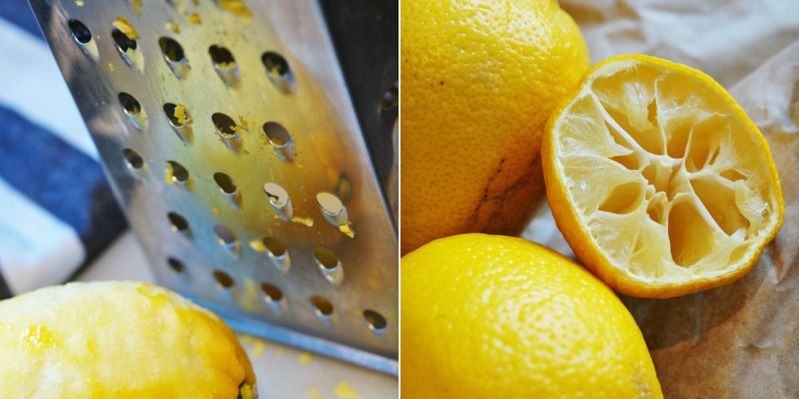 5. Zest (or grate if, again, you're lacking in proper cooking equipment!) two large lemons.
6. Add 3/4 of the lemon zest, 2 tsp lemon juice and a splash of almond flavouring.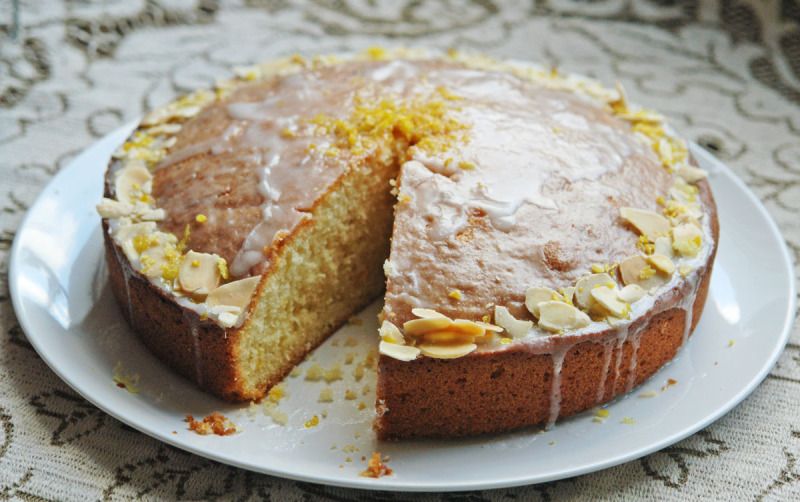 7. Move the mixture into a lined and greased cake tin, and bake in the pre-heated oven for 1 hour. To check if the cake is ready, slip a knife into the center at an angle: if it comes out clean, you're good to go.
8. To make the icing, mix the icing sugar with the remaining caster sugar (100g+50g) and add small quantities of water until it's liquid but still sticks to the back of a spoon. You'll want it quite watery to achieve the drizzle effect, but not so much that it all runs off the top! Add some lemon juice to the icing.
9. Leave the cake to cool, then ice and decorate with the remaining 1/4 lemon zest, and a handful of almonds around the edge.
10. Enjoy!